AL – HIKMAT OFFICE
FOR THE CARIBBEAN AND SOUTH AMERICA
#1 BABOONIA TRACE,WARNER VILLAGE, CHARLIEVILLE CHAGUANAS.
CENTRAL WAREHOUSING COMPLEX, BUILDING #34, OFFICE 3B.
Tel: 1 (868) 325 – 8276.
MOULANA SHAFAYAT
AG TALKING TO STUDENTS
AG AND MAYOR
AG AND SHEIKH SHAFAYAT SPEAKING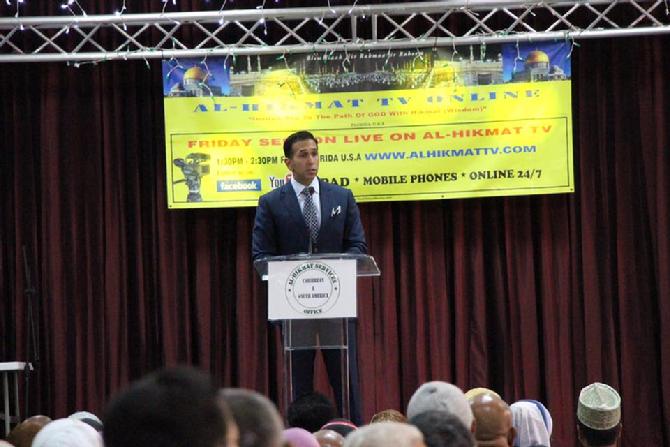 AG GIVING SPEECH
SHEIKH SHAFAYAT GIVING SPEECH
ALHIKMAT VOLUNTEERS
ATTORNEY GENERAL
FORMAL ALHIKMAT OPENING
Al-Hikmat Dawah Booth At ROU Muslim Fair in Trinidad
AL-HIKMAT SERVICES, INC.
P.O. Box 816277 Hollywood Florida USA 33081
Tel: 1-800-804-0267 • 954-986-0158
Web: www.alhikmat.com • E-mail: [email protected]
AL-HIKMAT TV • ALHIKMATLIVE.COM

Inshaa Allaah • Ameen • Maashaa Allaah